Discovered An Incredible Link Building –That Assures 100% DiverCITY!
The Widest Diversity has been applied for the First time in Prologic . If you ever tried so called diversified link building pack andit failed to shine in SERP and among customers(Either it works temporarily or never works), The DiverCITY is for you – The Real DiverCITY. Getting disappointed has become very casual because of automated links set blasted at a time. No one should be blamed for this as Google is getting trickier every month/week/day. What so If Google turns to be trickier frequently? Let's be in safer side with the Trickiest back link source. The DiverCITYis specially constructed & Verified (with private clients) plan to work Flexible with SERP rankings.
Brace yourself before Google takes hard steps against your site.
This is your own ability to manage your site whatever it is (Money sites, Affiliate Sites…) to rank- But what If your assumptions on ranking go wrong sometimes? Nothing can be done after G finds you are doing something wrong. Better prevent yourself before it sharpens eyes to your site and penalize it. How to prevent? Be prepared – You can never be caught! As The DiverCITYtakes care of everything!
It must be Manual or Better If it doesn't exist! I meant the back link source!
All the great/average IMer know that Quality is considered better than Quantity which means 100 less quality links are not even equal to single best quality link. Okay. Let it be… What If we provide both Quality and Quantity at the highest level as possible? Is that too in best price? Is that too with one-time payment for permanent links? It should be awesome to you all, I know. So you all can be sure about the links you are going to get are NOT AUTOMATED.
Suggestions for Even better Rankings! 
-> Keep the On-Page Perfect with ZERO Errors
-> Diversify with More Keywords
-> Use Generic Anchors & Naked URLs
-> If plan to buy additional links, Make sure they are Legit and Manually done
-> We will track the Rankings – You will also be given the Rank Tracking Link
-> Be updated all the times about the Rankings
-> You will be given Partial Report (60% of the report) – Rest can't be disclosed for security purposes.
-> Orders will be completed on Promised TAT – Initially You get the SERPBOOK Tracking Link of your order – You can check the rankings before and after the orders completed! Trust that you will get Rank!
-> Supports team is available by Prologic at 24 hours
I will just list what we will have done on your site as a Table for taking easy reference. (Remember every single link is made MANUALLY unlike others)
Permanent Links + SERPBook Tracking Link + Assured Rankings = Cheering One. isn't it?
Tracking Link – Ranking Report
Sample Report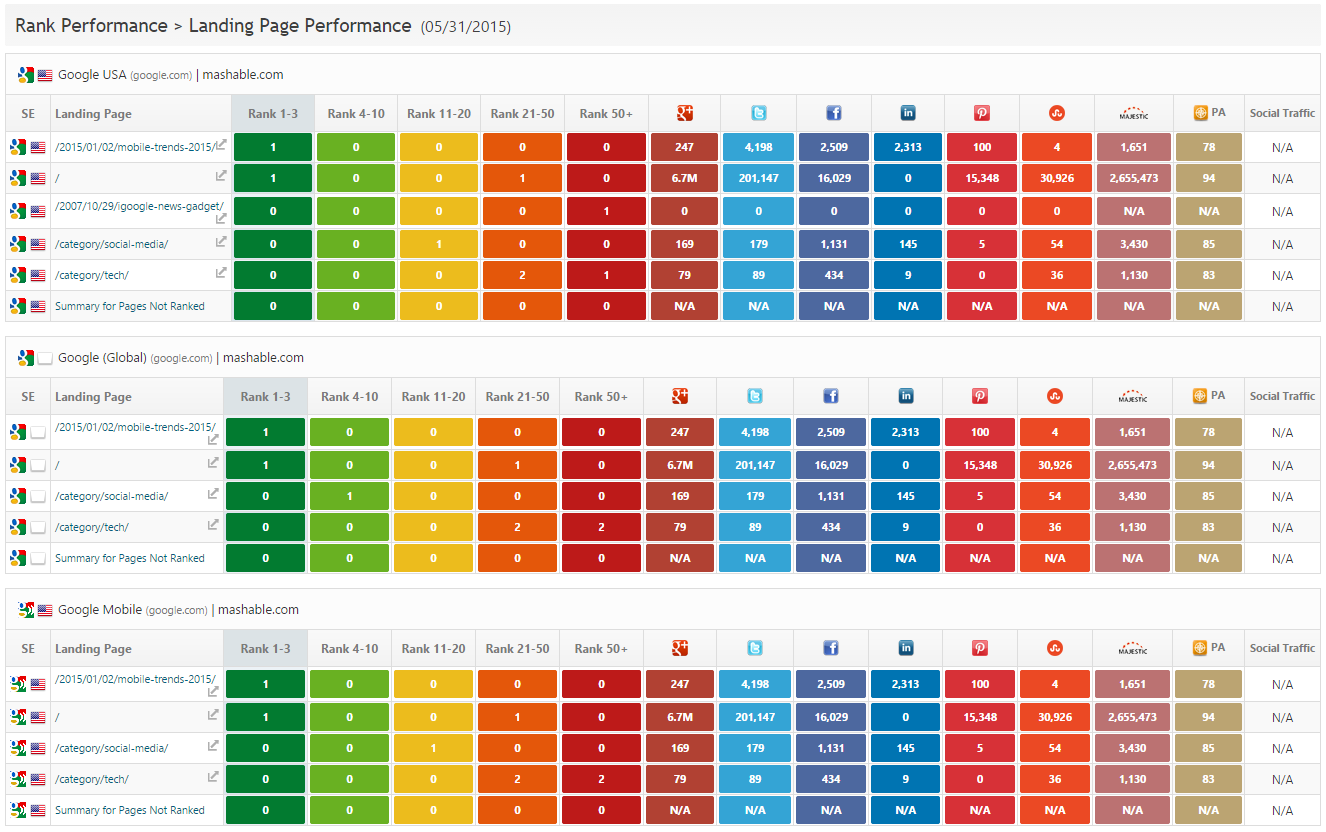 Our Excellent Support:
We are ready to recommend/suggest keywords/URLs for better results If you are beginner!
Free SEO Advices to Rank your site If it doesn't move in SERP
Your projects will be being handled by highly professionals. You will be on safer hands!
The Great Customer Support as You have been getting always from us.
FAQ – For any questions you might have about our service:

Q: WHAT IS THE QUALITY OF LINKS AND THE SITES/PAGES THEY RESIDE ON?
A: ALL OUR SITES HAVE HIGH PR/PA/DA, YOUR LINKS WILL BE TOP NOTCH, COMING FROM HIGH AUTHORITY SITES.
Q: HOW GOOD WILL THE CONTENT BE?
A: WE'LL PROVIDE A LARGE NUMBER OF HAND-WRITTEN, QUALITY ARTICLES (THE EXACT NUMBER DEPENDS ON WHAT PACKAGE YOU ORDER), AND THEN THEY WILL BE SPUN & MANUALLY REVIEWS TO 100% UNIQUENESS LEVEL.
Q: HOW MANY URLS/KEYWORDS CAN I USE? CAN I USE THIS SERVICE FOR FOREIGN LANGUAGE SITES?
A: WE ACCEPT ONE URL AND A MAXIMUM OF FOUR, EIGHT AND TWELVE KEYWORDS RESPECTIVE TO THE PACKAGE ORDERED, TO FULLY UTILIZE THE TRUE POWER OF OUR SYSTEM. FOREIGN LANGUAGE SITES ARE FINE, BUT ARTICLES WILL BE WRITTEN IN ENGLISH.
Q: IS THIS A MONTHLY SERVICE?
A: NO, IT'S AN ONE OFF SERVICE.
Q: WILL I RECEIVE REPORTS?
A: YOU WILL RECEIVE A PARTIAL REPORT AND A SERPBOOK TRACKING LINK TO KEEP A TRACK OF YOUR RANKINGS. (ACTIVE FOR 1 MONTH)
Q: WHAT'S THE TURNAROUND TIME, AND HOW LONG SHOULD IT TAKE BEFORE I SEE RESULTS?
A: YOUR CAMPAIGN WILL START WITHIN 72 HOURS AFTER ORDERING. WE'LL DRIP FEED THE LINKS FOR 15– 25 WORKING DAYS. YOU SHOULD SEE MOVEMENT IN 3 – 6 WEEKS.
Q: WHAT IS THE REFUND POLICY?
A: DUE TO THE TYPE OF SERVICE, REFUND CAN'T BE ISSUED ONCE THE LINKS ARE PLACED AND THE SERVICE IS DELIVERED.